As part of our Rules of Netiquette, we always say that you should double-check your spelling and grammar, but you shouldn't correct someone's spelling or grammar, unless they've asked for a critique.
How does this affect matters of the heart?
A recent survey of 1700 single online daters showed that 43% said that bad grammar was a major turn-off.
35% of the survey respondents said that good grammar was a major turn-on.
With this in mind, it's startling to see that 86% of singles don't get their profiles proof-read by someone else.
Think about it. Would you have your business resume proof-read before sending it to a hiring manager?
Apparently, good punctuation and grammar is sexy. Grab a friend and let them take a peek at your online dating profile before you push the submit button.
++ Click Image to Enlarge ++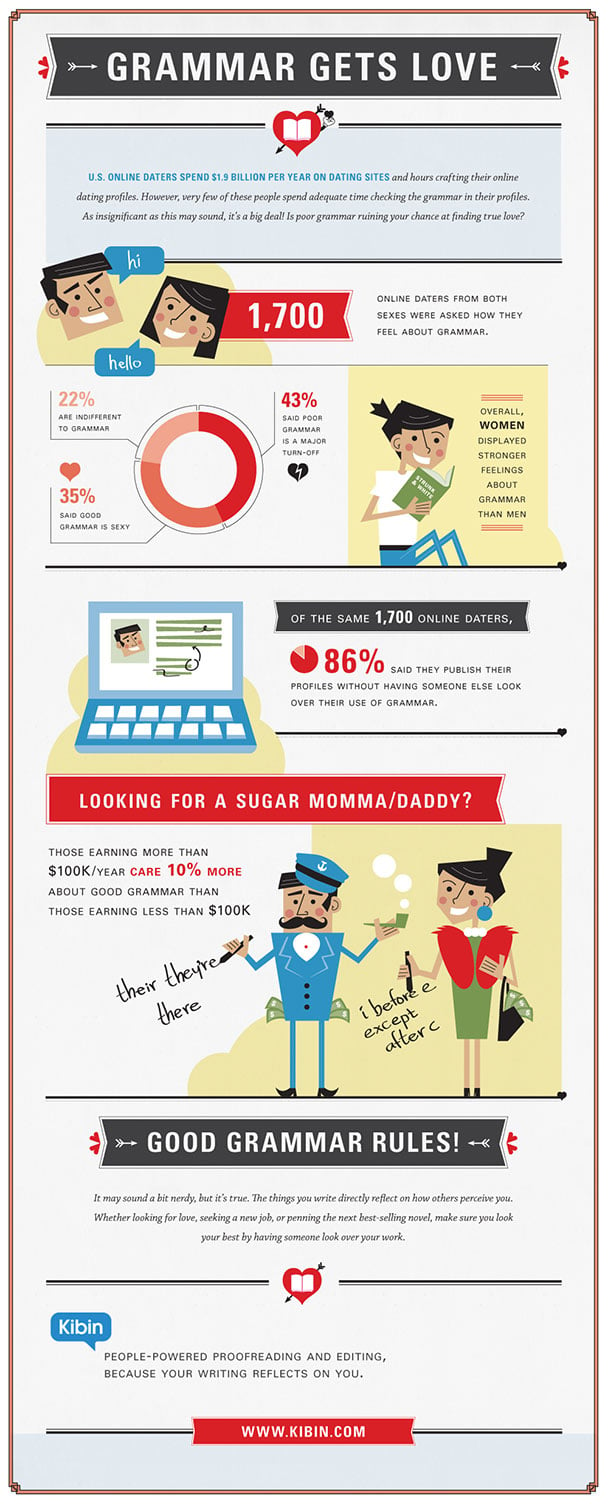 Source: Grammar Gets Love
Julie Spira is a netiquette expert and author of The Rules of Netiquette: How to Mind Your Digital Manners. For more netiquette tips, sign up for our free list of acronyms and emoticons that go beyond BFF and follow @netiquetterules on Twitter.

Comments