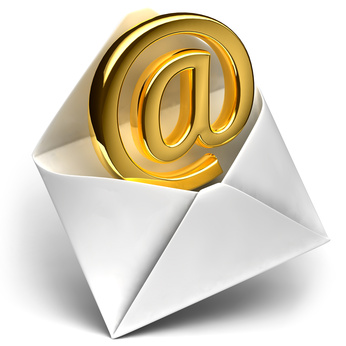 Did you know that it's National eMail Week? Every year, during the second week in June we should pause and think about the trillions of emails that are sent every year and think about practicing our rules of netiquette before pushing the send button.
So without further digital adieu, here are some Dos and Don'ts for email etiquette:
DO use spell check and proof-read your emails for accuracy.
DON'T correct someone's spelling or grammar unless they've asked for a critique.
DO send yourself a draft of an important email before pushing the send button to see how it will be received.
DON'T push the send button in an email when you're upset, angry or over-tired. Chances are you'll feel different about it in the morning.
DO keep your email correspondence brief and to the point if you'd like a reply.
DON'T write a novel as typically only the first third of the email will get read.
DO include a signature block in your emails.
DON'T assume someone will recognize your email address, especially if you've just met.
DO remember that SPAM is a four-letter word.
DON'T add someone to your email list for your newsletter without their permission.
DO remember that all emails can be forwarded.
DON'T include emoticons and acronyms in your sign-offs in business emails.
DO be specific in your subject line.
DON'T send an email with "no subject" listed.
At the end of  the digital day, when in doubt, don't send an email if you aren't sure it will be received properly.
Do you have any other email etiquette tips you'd like to share? Comments are invited and if you like this article, we hope that you share it with your friends on facebook and your followers on twitter.
Julie Spira is a netiquette expert and the author of 'The Rules of Netiquette: How to Mind Your Manners on the Web.' Follow her on Twitter @JulieSpira

Comments